A message from Tarek Heggy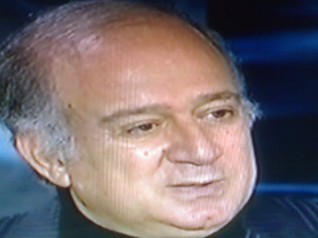 I write these words while surrounded by hundreds of thousands of the sons and daughters of Egypt in one of today's demonstrations (in Tahrir Square, the Abbasia square and Heliopolis).
The demonstrators' loud voice says "no" to the Ikhwan's attempt to sallow the Egyptian state, and says "no" to the Constitutional declaration of November 22nd that combined the legislative, executive and judicial powers in Morsi's hands.
While congregants days ago in front of Cairo university represented nothing but a set of 7th century (AD) values, today's crowds were combined of the best sons and daughters of Egypt. On Tuesday (27 November) I realized that the spirit of Egypt did not die. Today, I realized that the rule of the Muslim Brotherhood (that started five months ago) would soon vanish.
My advice to many of demonstrators was not let the fear of MBs to infiltrate there hearts and minds, and to have the courage to reject all their corrupt intellectual wares ... Even sensitive matters (such as the application of Sharia), we MUST have the courage to say it clearly: yes, we refuse that Sharia replaces our modern laws ...
I kept repeating my advice : Beware of despair or exaggerating the strength of this current obscurantist that is a sheer humiliation to Egypt's glory: Egypt of the great Pharaohs ...

Tarek Heggy.